Motivational Interviewing Coaching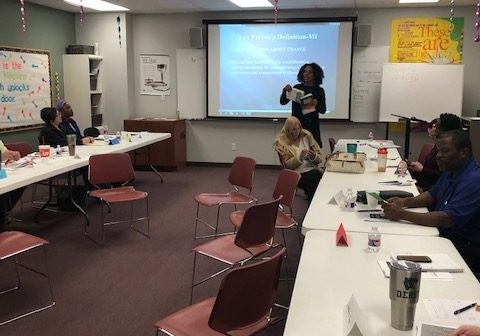 Dr. William R. Miller, the co-founder of Motivational Interviewing says, "Developing proficiency in MI is like learning to play a musical instrument.  Some initial instruction is helpful, but real skills develop over time with practice, coaching, and feedback.
"In some ways MI is simple, yet learning MI is neither quick nor easy." - Miller and Rollnick, 2009
Debra provides multi-day fundamental, intermediate, and advanced skills training using the MI prescribed training content for enhancing learning.  To promote fidelity and adherence, post-training coaching (individual and group) is offered to individuals and organizations to accelerate the utilization and application of the MI knowledge and skills learned in the training.
Motivational Interviewing coaching protocol methods included direct observation, MI consistent feedback, and a performance improvement plan.
Coaching Options:
5 Session
10 Session
15 Session
Contact Debra Neal to schedule your coaching session at (816) 805-0732 or dneal@pathwaystoempowerment.net